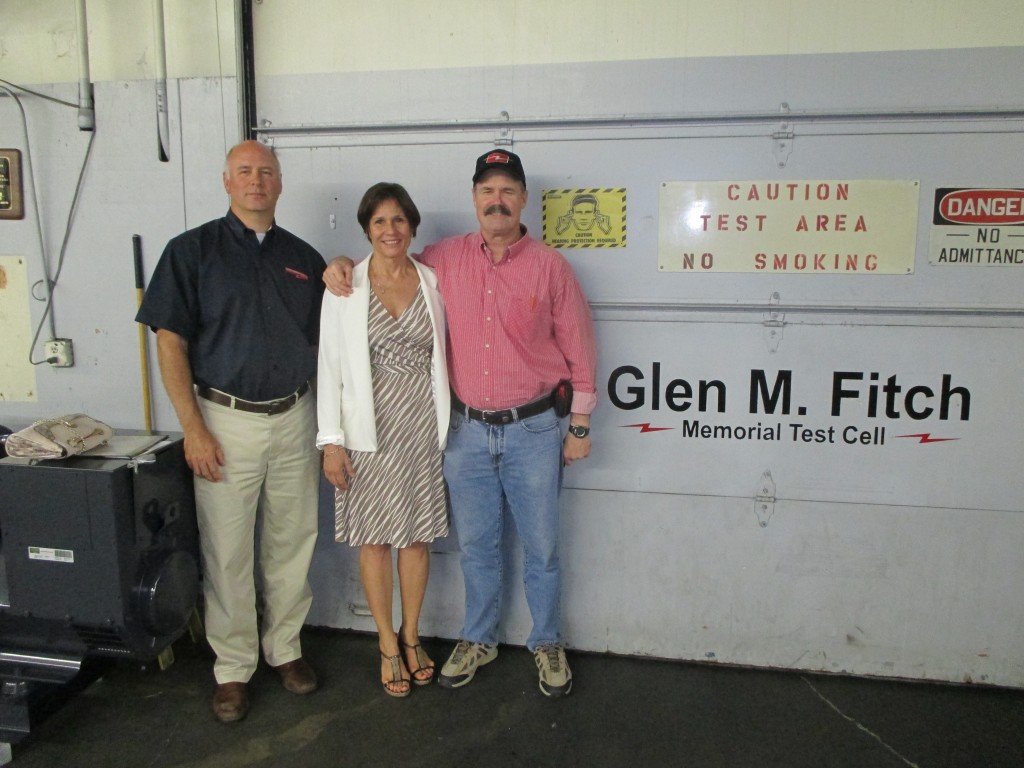 Tom & Barb Gerker visited Northern Lights Seattle factory on 7 & 8 July 2014.  They met with Executive Vice President & General Manager, Larry Repman to discuss Northern Lights issues and products, and how they affect customers and dealers in the Caribbean.  Larry brought the Gerkers up to date on the new IMO emissions regulations and how they are and will affect product up through 2021.  He showed them the Glen Fitch Memorial Test Cel.  Glen's last NL trip was to the Antigua Charter Yacht meeting in December 2014.  His talents and good humor is sorely missed by the entire Northern Lights family.
They discussed a growing number of Fleet Operators who are using Northern Lights generators exclusively and how to better serve those customers.  Customers such as Voyage Yacht Charters, Marine Max and, increasingly, Tui Marine and the Moorings are loyal Northern Lights Customers.
Tom & Barb met with Bill Faldalen, who was recently promoted to Materials Manager and is now in charge of Purchasing, as well as inventory.  Bill is working with UPS to try and get better shipping rates for dealers in the Caribbean.  They also met with Scott Vansteenvort, who has now been promoted to Parts Manager.
They met with Scott Dyball, who is the new Customer Service Manager.  Scott has taken over the position from John Baisch who recently retired.  Scott comes from the Service Department, so has a deep background in troubleshooting and repairing Northern Lights generators.  His experience with the product should prove to be a big help to Northern Lights dealers in the Caribbean.
Tom & Barb met with Paul Leask and Diane Paulson, from Northern Lights warranty and Service.  They discussed service issues and warranty processing.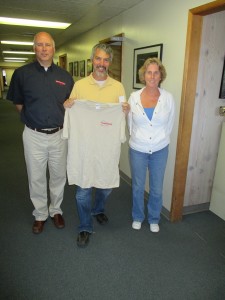 A highlight of their visit was meeting Jennifer Dowling, who is responsible for the CaribbeanNorthernLights.com website.  They had discussions about how to improve the website and keep it relevant to Northern Lights dealers and customers.  They also met with her boss, Scott Putnicki.  They discussed upcoming shows in the Caribbean, including BVI and Antigua Charter Yacht Shows.  
On Wednesday, 9 July, they met with Dick Gee.  Dick was responsible for designing the principles and products for the Northern Lights generator and propulsion engine line.  He retired a few years ago as Vice President of Engineering.  He shared stories of how he started with Harold Johnson in the 1960's in Alaska, and the founding days of the then Alaska Diesel Electric.  Dick took Tom & Barb on a tour of the Boeing "double aisle" production facility in Everett, WA where they build the 747, 777 and 787 Dreamliner.
The weather was perfect during their entire visit.