After 14 years of nursing and repairing our 8kW Mastervolt generator, it was time for a proper replacement on our much-beloved Hylas 49!
Having the boat in Grenada and after consulting with many of our fellow cruisers, we decided to go with a 6kW Northern Lights Generator. Palm Tree Marine, being a Northern Lights Dealer, was highly recommended for the supply and installation!
Mike came to the boat and did an inspection and measurements to verify that the new generator would fit nicely!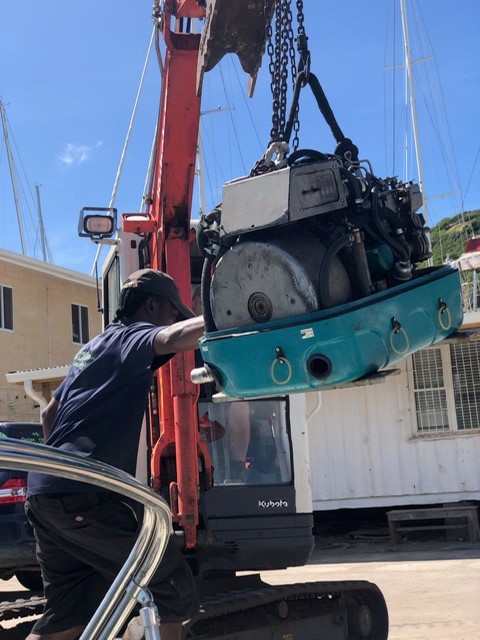 At Clarkes Court Marine service dock, the old generator came out quickly and efficiently!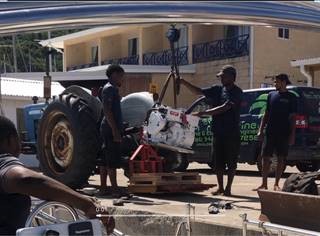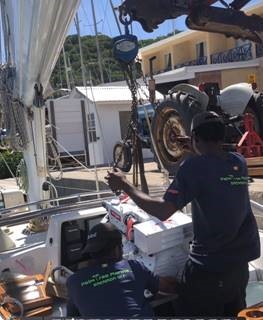 The new generator went in as easily as the old one came out! Not a ding or a scratch anywhere on the boat, with a very professional crew all working together!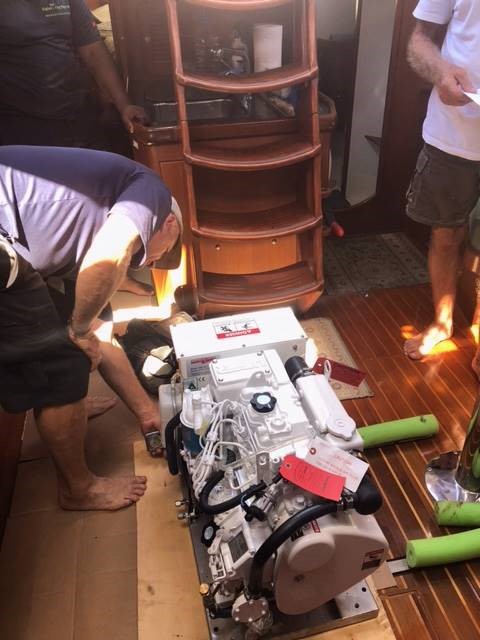 Although Mike the owner and Sim the manager are very knowledgeable in boat engineering, their Northern Lights factory-trained technician, Rakime, was an integral part of the whole installation on the boat and he was a pleasure to have on the boat for the few days that it took to install the generator!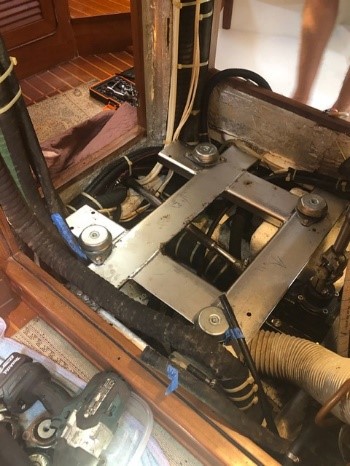 Mike's idea for extra motor mounts turned out to be fantastic for a super smooth operation!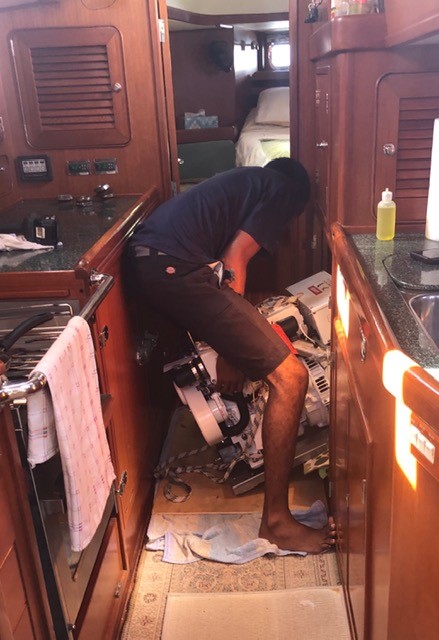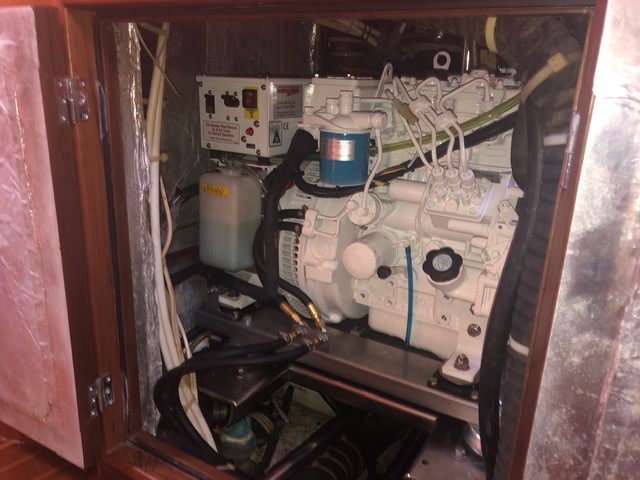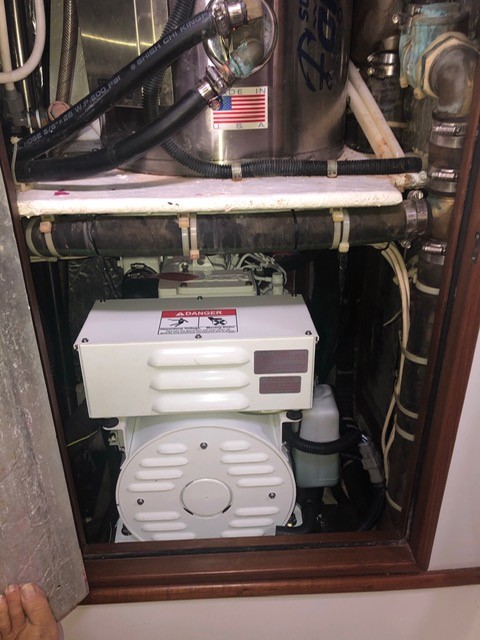 A perfect fit!!!
My wife and I are thrilled as to how quiet and smooth the operation of this 6kW Northern Lights Generator is and what a pleasant experience it was working with Palm Tree Marine!!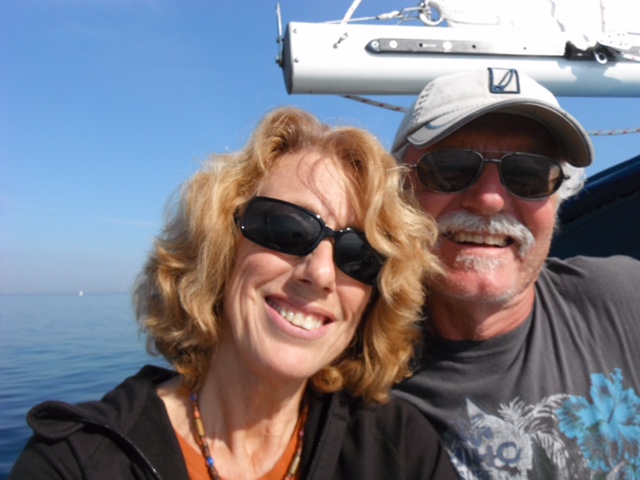 We would highly recommend both Palm Tree Marine and this marvellous generator to anyone who wants to upgrade their boat!
Thank you!
Chris & Fran Marcos